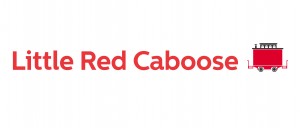 Little Red Caboose: Little Red Caboose: All aboard! Little Red Caboose is all about—you guessed it—trains, trains, trains! Hitch on up for a chuggity-chugg voyage through train sounds, train movements, train activities, and train songs. Woo-woo!
Big Red Barn: Big Red Barn: An enduring favorite theme, farms (and all the moos, quacks, and neighs that come with them) are a reliable toddler hit! Packed with classics, Big Red Barn is fun and active as you move like animals, make animal sounds, play instruments, and learn about loud/quiet and fast/slow.
Home Materials: Two sets of Kindermusik @Home Digital Materials including music from class, musical activities and the story that can be printed for use at Home, or downloaded onto your computer, tablet or smartphone and accessed wherever you may be! Babies will also receive an instrument!
45 Minute Class
12 Week Program
Cost: $190 +HST
Please note there will be no classes on the March Break
Children under 3 months can attend classes for FREE! Just pay the cost of the @home materials. Please email us at info@harmonyis.ca to reserve your space and to let us know that you have an infant attending.
| DAY | TIME | TEACHER | STARTS |
| --- | --- | --- | --- |
| Fridays | 9:15-10:00 am | Natalie | Jan 19 |