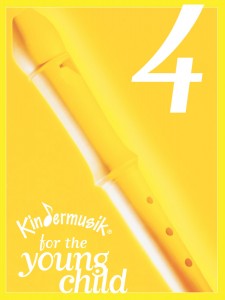 In this final semester, we'll introduce the recorder instrument. As your child is introduced to basic methods of playing simple melodic patterns and songs on this wind instrument, we'll also incorporate the instruments, concepts, and songs from previous semesters. With a special emphasis on multicultural music, your child will learn to improvise and write music, as well as experience the musical styles of the Pacific Islands, Europe, and Africa; plus engage in special dances and children's games from around the world, including Alpine regions, Mexico, and Ecuador. Semester Four graduates are given the opportunity to perform as a group at the 'Harmony is' year end music recital in June.
Home Materials: Children's Folder with stickers, games bag, Music At Home Cards, Family Songbook, Home CD of music from class, dulcimer and dulcimer carrying case.
15 Week Program 
Cost:
$295 + HST
**If you already have the At Home Materials for this class, please pay the deposit to hold your space, and contact us at info@harmonyis.ca to adjust the final price for you.
| DAY | TIME | TEACHER | STARTS |
| --- | --- | --- | --- |
| Mondays | 5:45-6:45 pm | Shaaron | Feb 23 |
Parent/Caregiver joins for the final 15 minutes