Music Therapy
At 'Harmony is' we offer music therapy services both at our studio and in a variety of locations in the community. Based in Milton, Ontario, we service both Halton and Peel regions, including Milton, Acton, Georgetown, Brampton, Mississauga, Oakville and Burlington. Our accredited music therapists work with individuals or groups to target non-musical goals through a motivating musical environment. We specialize in work with children, adults and seniors with varying abilities.
We offer both individual (1:1) music therapy sessions and group sessions of 6 to 8 members.
Register Now for our New Music Therapy Group!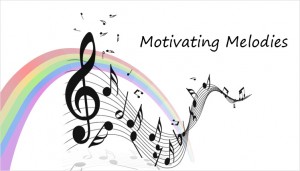 Motivating Melodies
Motivating Melodies is a Music Therapy group tailored to children with Down Syndrome or speech/motor delays. Children 5 yrs and under, (with their parents) will learn together in an interactive environment facilitated by a Music Therapist. The group will focus on age appropriate musical activities to develop social and developmental communication/gross & fine motor skills in consultation with a Speech/Language Pathologist (SLP). Parents will receive resources to further the learning in the home environment.
6 week program
Introductory Cost: TBA
| DAY | TIME | STARTS |
| --- | --- | --- |
| TBA | TBA | 2015 |
| TBA | TBA | 2015 |

What is Music Therapy?
["Read more »", "« Hide", "invisible"]
Music therapy is the skillful use of music and musical elements by an accredited music therapist to promote, maintain and restore mental, physical, social, emotional, and spiritual health. Music has non-verbal, creative, structural, and emotional qualities. These are used in the therapeutic relationship to facilitate contact, interaction, self-awareness, learning, self-expression, communication, and personal development.
Canadian Association for Music Therapy, May 6, 1994
Music therapists offer service to many of the following community partners:
Contact us to inquire about having a music therapist provide service to your program info@harmonyis.ca
Community Living Programs
Schools
Long Term Care Facilities
Adult Day Programs
Hospitals
Daycare centres
Camps
Group Homes
Private Practices (such as Speech/Language Pathologists, Occupational Therapists, Physiotherapists, Health and Wellness Groups)
Music therapy goals can include: (but are not limited to:)
Promoting communication skills (articulation, oral motor skills, vocabulary development, rhythm/intonation of speech etc)
Promoting social skills (eye contact, sharing, turn-taking, appropriate social response)
Promoting emotional expression
Promoting relaxation
Promoting distraction from pain
Promoting/maintaing
Promoting gross/fine motor skills
Music Therapist frequently work with individuals who may present with signs of:
Dementia
Alzheimers
Autism spectrum disorder
Down's syndrome
Palliative care
Medically fragile
Rhetts syndrome
Developmental delay
Dual diagnosis
Speech delay
Physical disability
Recovering from stroke
What training is required to become a Music Therapist?
["Read more »", "« Hide", "invisible"]
A music therapist is an accomplished musician, able to play several instruments (including piano and guitar), to sing and to improvise in a variety of styles. Music Therapists must complete a four-year honours bachelor degree at an accredited University, followed by a 1000-hour internship under the supervision of a music therapist accredited through the Canadian Association of Music Therapy (CAMT). Studies include music theory, harmony, conducting, music history, solo and ensemble playing, as well as courses in human development, symptoms and needs associated with people who have a variety of disabilities and illnesses, and of various treatment approaches and modalities. Music therapists are trained in observation, assessment, treatment planning, implementation and evaluation of treatment. Grounding in the theory, research and practice of music therapy and psychology is necessary to provide individuals and groups with effective therapeutic service.
How is music used therapeutically?
["Read more »", "« Hide", "invisible"]
Singing
Helps people with speech impairments improve articulation, rhythm and breath control.
Helps people with dementia to remember significant events in their lives
Can be used to assist with task analysis and sequencing
Playing instruments
Improves gross and fine motor coordination
Helps develop self-reliance, self-esteem and self-discipline
Enhances social interaction
Provides an immediate success experience
Rhythmic movement
Facilitates range of motion, mobility, agility, balance, co-ordination
Rhythm increases motivation, interest and enjoyment in tasks
Improvising
Offers creative, non verbal means of expressing feelings
Offers an opportunity to make choices and work with structure in a creative way
Provides non-verbal social experience by practicing leadership and turn taking skills
Composing and Song writing
Develops cooperative learning
Facilitates sharing of feelings, ideas and experiences
Promotes confidence and self-esteem
Listening
Develops cognitive skills including attention and memory
Stimulates thoughts, images and feelings which can be further examined and discussed
How is music therapy provided to the community?
["Read more »", "« Hide", "invisible"]
"Harmony is" provides both group and individual music therapy for clients. Individual sessions take place at the music therapy studio located in Milton. 'Harmony is' happily works with other professionals in the community to provide music therapy groups for individuals with disabilities. Music therapy has been provided in conjunction with Speech and Language pathologists, offering groups for children with speech and language goals, as well as Day Programs and Groups Homes through Community Living Mississauga and Community Living Oakville.Information is adapted from the CAMT website
www.musictherapy.ca