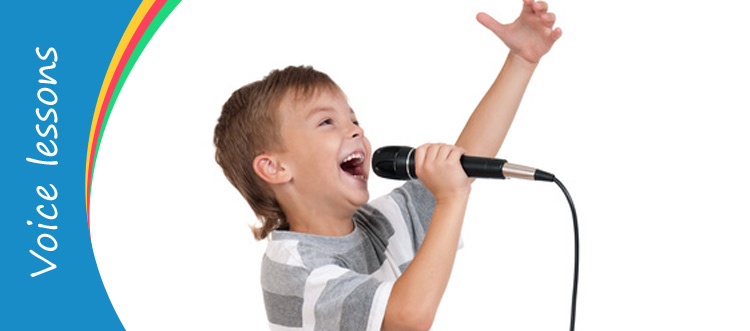 Our voice lessons provide practical components (singing scales, intervals and songs from a wide variety of genres), written components (theory) as well as ear training and sight singing. Because each human voice is unique and singing is not as tangible as playing an instrument, voice lessons can cover a wide spectrum of elements depending on the age, the natural ability, the experience, and the goals of each student. Typical areas of focus include:
breathing and breath support for singing
posture for singing
pitch matching and learning to comfortably sing intervals
identification of and extension of vocal range
development of consistent vocal production, tone and resonance/projection
performance skills and practices
When is my child ready for private instruction on the voice?
Because each human voice is unique the best age to start a child in voice lessons varies. The vocal folds (cords) physically grow and change as your child does so it is always important to constantly monitor vocal health in younger children who do take singing lessons. Each child develops differently, so we ask parents to please consider the following checklist to help decide whether their child is ready for private voice lessons.
Does my child:
Show motivation to learn to sing?
Have the ability to recognizably sing common tunes such as Twinkle Twinkle Little Star or Happy Birthday?
Have some experience singing in a group setting i.e., Children's Choir, Kindermusik Class etc. (please note that this is not a prerequisite for beginning voice lessons).
Have the attention span and physical ability to stand for a 30 minute lesson?
Understand sequencing (i.e., reading from left to right on a page)?
Know and recognize the letters A, B, C, D, E, F, G and the numbers 1, 2, 3, 4, and 5?
Thrive in individual (as compared to group) lesson setting
Book a complimentary Voice lesson by sending us an email at info@harmonyis.ca